now available for most exams
OR CALL 913-344-9989 (KS), 816-444-9989 (MO)
BONE DENSITY SCANS AT DIAGNOSTIC IMAGING CENTERS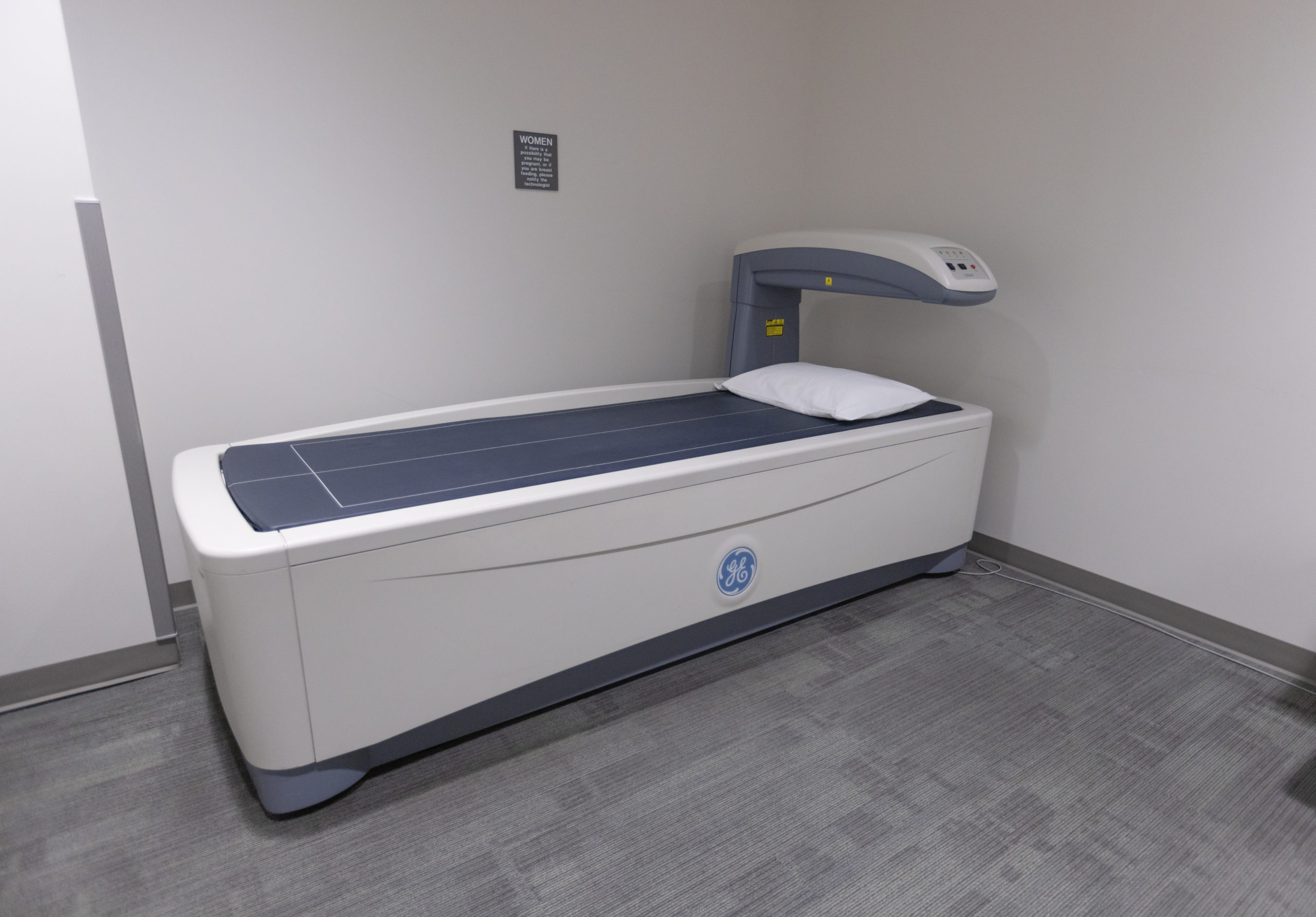 Bone density scan or DEXA scan is a test of bone strength. This simple, noninvasive study is most often used to evaluate for bone loss and diagnose conditions of osteoporosis and osteopenia (which is bone loss not quite reaching the level of osteoporosis).  This exam can assess for a patient's risk for future fracture and determine whether an individual needs therapy for bone loss to prevent future fractures.
Bone density testing is recommended in a number of conditions including:
Postmenopausal women
Family history of osteoporosis
Use of medications known to result in bone loss such as steroids, thyroid replacement medication or anti-seizure medications
Hyperthyroidism
Hyperparathyroidism
Type 1 diabetes
Chronic liver or kidney disease
History of fracture or multiple fractures
The exam uses very low dose radiation to evaluate bone density at the lumbar spine and hips. For patients with a history of surgery at one or more of these sites, the forearm will be included instead. Your results are compared with normal values to determine whether your bone density is normal or decreased from normal. Those with decreased or lower bone density than normal may need therapy or lifestyle changes to strengthen bone.
The exam is quick and easy. You will rest on your back for approximately 10 minutes while the DEXA machine does the rest.  On the day of your exam, you will be asked to avoid calcium supplements as these interfere with the exam results.