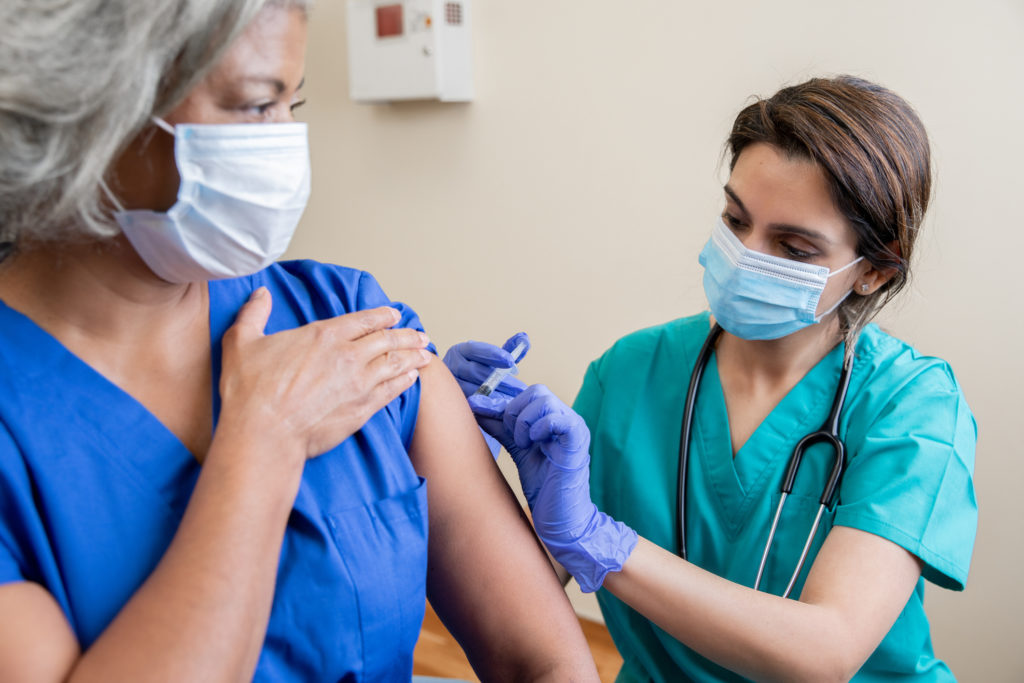 The COVID-19 Vaccine and Your Mammogram
Just a few months ago, we explained why now is NOT the time to skip your mammogram. Annual screenings should continue, despite being in the middle of a global pandemic. A recent study found that the United States saw a 90 percent decline in breast cancer screenings in April of 2020. So, now it is more important than ever to have a safe return to healthcare and your annual visits. 
When you visit one of our nine clinics or the mobile coach for your annual mammogram, we will ask you a series of questions like we always have about your health history. This helps us do two things – it helps us find out your individual lifetime risk of breast cancer AND it helps us to know your history in order to know what's going on with your breasts. This is private, protected information as is all of the information you provide. 
In addition, this time we will be asking if you have had a recent vaccination, including the COVID-19 vaccine, and in which arm. There is an important  reason behind this question and your honest complete response helps us to more accurately interpret or read your mammogram. All vaccines and in particular the COVID-19 vaccine can result in changes in the lymph nodes in the armpit especially on the side the vaccine was injected. With information about any recent immunization, it may help us avoid unnecessary extra mammogram views, ultrasounds, and even biopsies. We will be able to provide more accurate information about your breasts if we know your full history. 
As always, we take pride in doing the best that we can for every patient. Your private medical history is treated with respect and is immensely helpful in all aspects of radiology – including breast imaging.